My guess is that if you're like me and you've searched for anything online under "makeup" you've come across the words "how to contour," and you've repeatedly walked or scrolled the other way. Before Maskcara, my two reasons for never having considered contour makeup were 1. it was time consuming and 2. the before and afters seemed like two totally different people. Bleh! Not my jam.
What is my jam is doing makeup that makes me look like a beautiful me at the end and doesn't take forever! I'm a strong supporter of striving for my daily dose of 8 hours of sleep (but we all know that with three little kids that isn't always going to happen!). So when I wake up (whenever that is), I don't want to watch a long tutorial on how to contour my face to look just like one of the Kardashians. Instead, I want an easy makeup routine that helps make up for possible sleep deprivation and enhances my natural beauty! It wasn't until I was introduced to Maskcara IIID Foundation that I actually thought contouring was a good idea.
For the first time in my life contouring was shown to me in a way that didn't make me look like anyone else. Maskcara IIID Foundation just enhanced my natural glow and beauty in a way that couldn't be denied. One of the best parts was how much my husband loved the natural look and beauty of this makeup.
SO! How do we perform this Maskcara Magic? I'm pretty confident that if I could handle it you can too!
First, The Set-Up. Simply send me a picture and I can color match you from that. Sha Bam! That easy. You get Highlight, Contour, Blush, and Illuminator. Say "Adios!" to walking up and down the makeup isle pretending like we know the way to tell what color will really match our skin.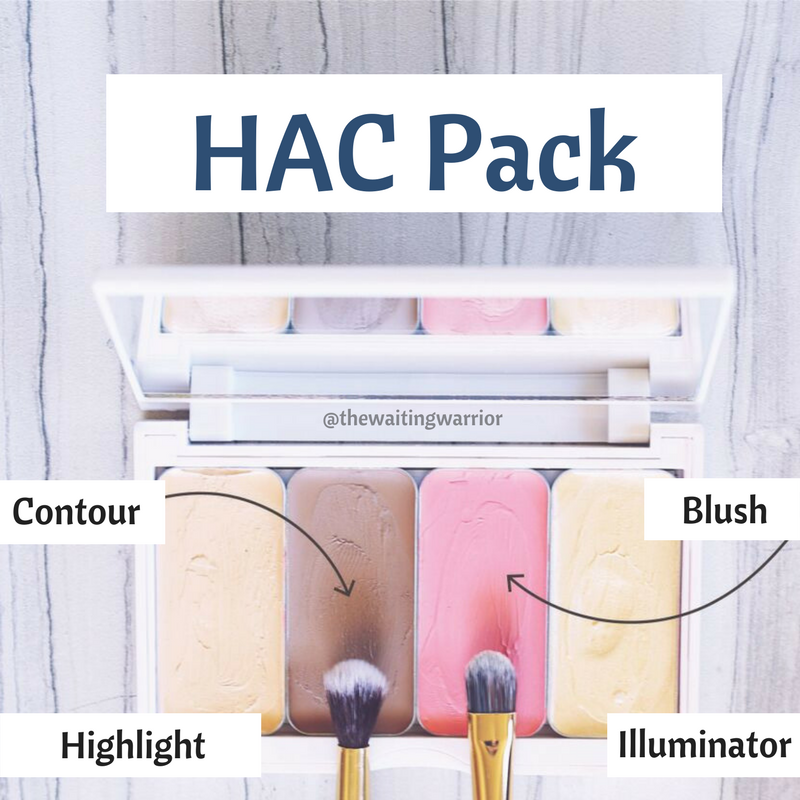 Next, The Brush. We get to figure out what brush is best for you. To help you figure this out just head over to my post about the 30 Sec HAC or the Detail HAC Brush. Harry Potter's wand picked him, your brush will pick you! …Ok, maybe it's not quite like that. It just offers a few simple suggestions to see if you'd prefer one over the other.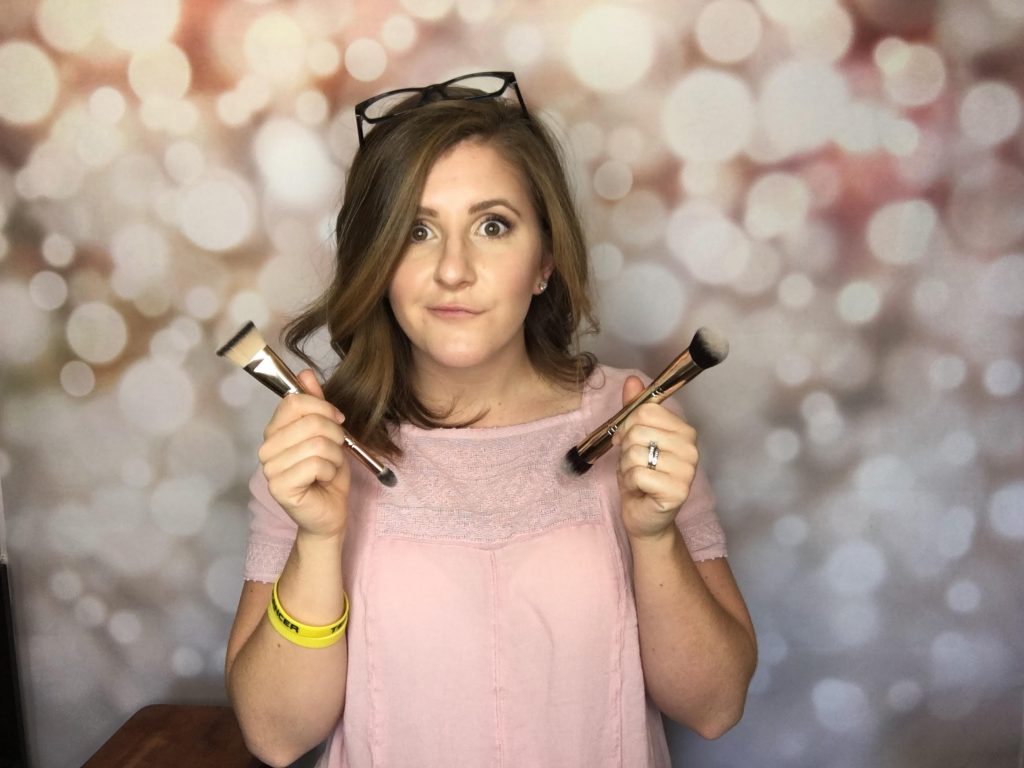 Personally I have both and love both, so I'm confident you won't be disappointed.
Now, Easy Application. So you've ordered your colors, brush(s), and other accessories. This beautiful box appears in the mail, and it's time to Contour! BUT HOW??
Here's Maskcara Magic in just 5 simple steps. I've put a graphic, simple instructions, and YouTube tutorial.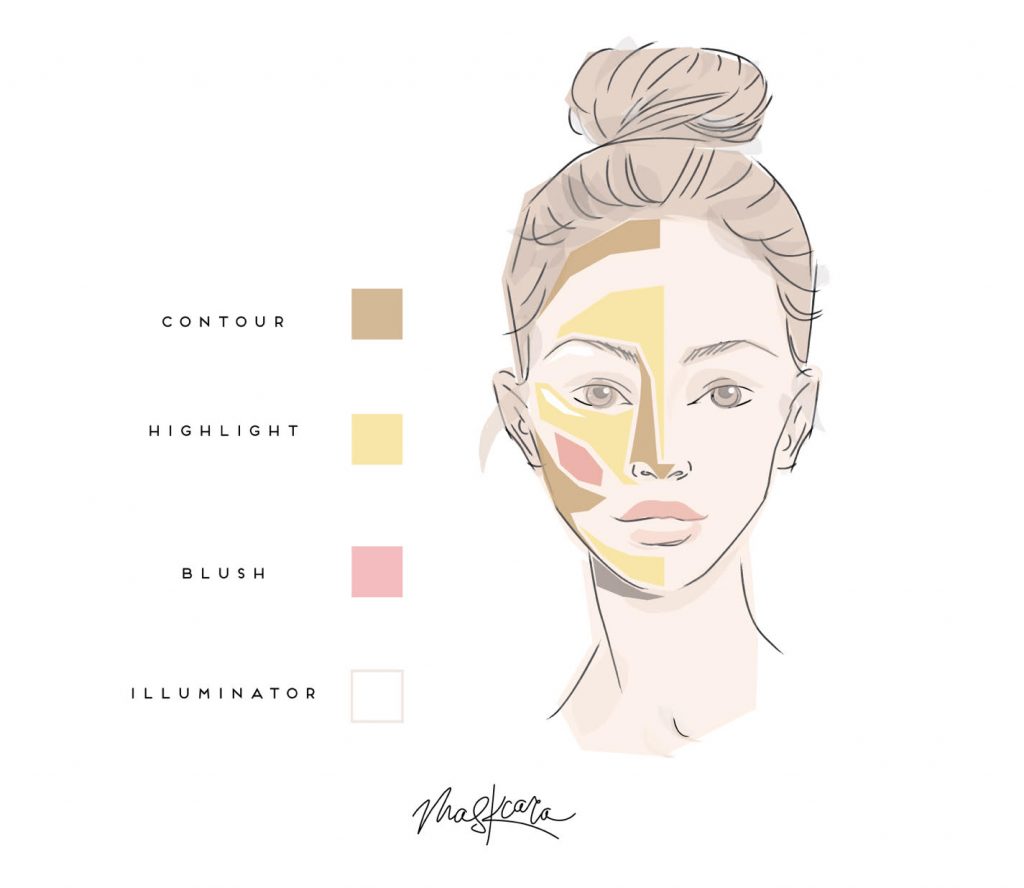 Step 1: Apply contour. Accentuate the natural shadows on your face.
Step 2: Hit the highlight. Everywhere the contour isn't.
Step 3: Dash on that blush. Start with the apples of your cheek and then take a quick swipe up along the contour line
Step 4: Illuminate. Tap it on anywhere you want to really get a gorgeous glow.
Step 5: Blend. Follow your heart, or eye, using your brush or Maskcara Perfector.
Wait what? It can't be that simple, can it? Yes, it is. I taped this graphic to my bathroom mirror and followed the steps for my first weeks using Maskcara and now it just comes naturally.
No, you do not need to put your highlight on your whole face and then add your contour color. No, you don't need to spend 30 minutes in the bathroom working on your face. Ain't nobody got time for that. Watch for yourself.
See? Simple. It doesn't have to be complicated, and you don't have to spend hours upon hours watching makeup tutorials. Contact me and let's get this party started!